Market-Leading Finance Automation
Xledger leads digital transformation by providing 10,000+ customers with market-leading automation in a unified cloud finance solution.
We began automating processes in 2003, starting with automated bank reconciliation and electronic payment of bills. Since then, we have expanded our automation to cover more processes than any competitor.
You will find advanced automation throughout the Xledger solution, working as an invisible hand to deliver efficiency gains. Xledger automation transforms every aspect of your business. Automate up to 75% of manual processes with automated data entry, bill processing, cloud workflow, payment processing, intercompany transactions, automated bank reconciliation software, and requisitioning and purchasing. Eliminate costly errors without losing control. Recover time and save resources. With Xledger, you can free your finance staff from time-consuming labor and cut your average audit times in half. Our automated workflows enable you to go paperless and remote with confidence.
Raising the profile of your finance function
You have likely heard of terms like RPA (Robotic Process Automation), AI (Artificial Intelligence), and ML (Machine Learning). Such terms should inspire hope, not confusion. Rather than costing finance jobs, automation raises the profile of finance departments, augmenting finance teams to yield greater efficiency. According to KPMG, more than three-fourths of CFOs recognize that automation enables existing finance staff to add more value.
Xledger delivers market-leading automation by interweaving RPA, AI, and ML. From automated bank reconciliation software to adaptive posting suggestions, we harness cutting-edge technology to automate as much of your accounting lifecycle as possible. Build your bottom line and equip your team to drive your mission. Save time and money across your enterprise. Improve margins. Eradicate errors. Enhance the customer experience. And do it all without losing any control.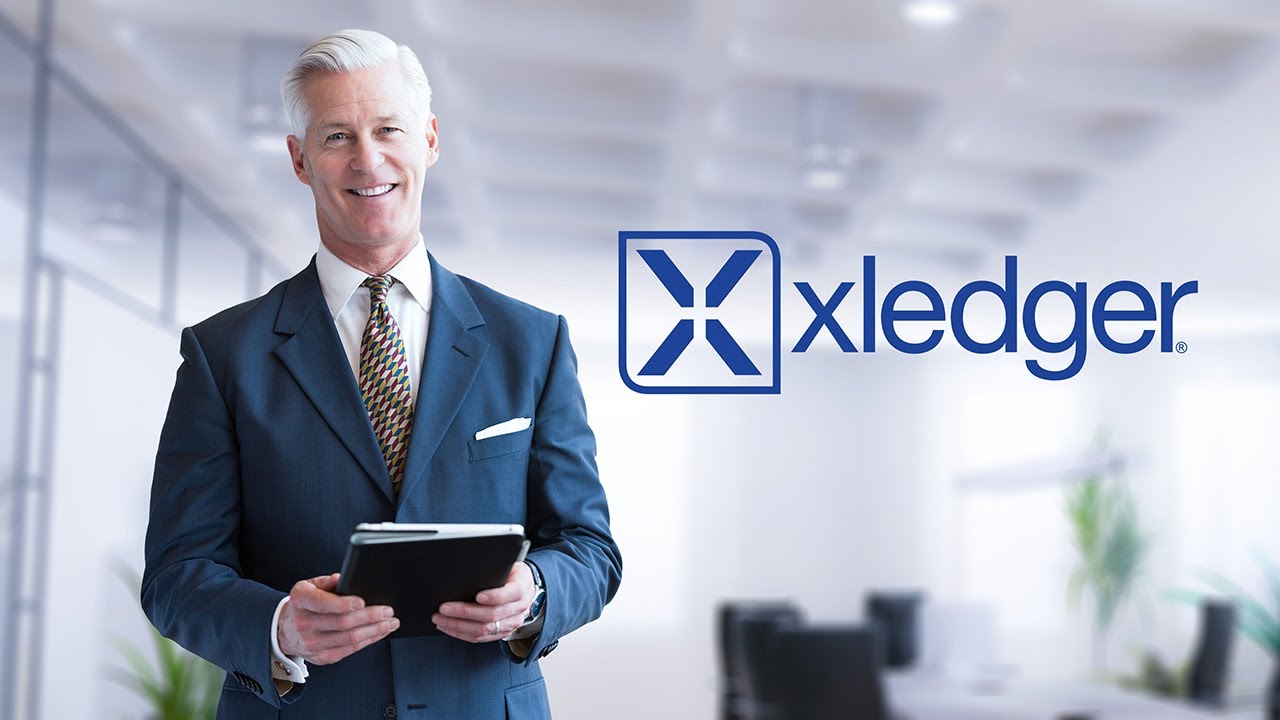 Build your bottom line, not your back office
Free your accountants from frustrating manual labor
Save time and resources with automated bank reconciliation software
Use Xledger OCR to eliminate costly data entry errors
Go paperless with automated digital workflows
Post transactions more quickly and accurately by posting rules and suggestions
View consolidated reports in seconds rather than weeks
Streamline procurement and inventory management
Retrieve wasted hours through automated billing and payment processing services
Manage allocations with ease and consistency
Shorten period-end processing
Simplify expense management
Reduce Days Sales Outstanding (DSO) and Days Payable Outstanding (DPO)
Maximize cash retention
Improve forecasting and business planning models
Invoicing
Xledger's automated bank reconciliation software provides support for all automated invoicing procedures and enables you to optimize your accounts receivable with complete configuration and automated data entry. Our cloud ERP software solution couples the general ledger with all sub-ledgers and dimensions making invoice creation and distribution both seamless and flexible. Recurring billing, time and expense billing, sales order creation, subscription billing, donation invoicing, and royalties and commissions handling is all contained within our automated ERP.
Workflow
Xledger's automated ERP streamlines your workflows with automated bank reconciliation software regardless of the size or complexity of your organization. Automated data entry capability built into our cloud ERP software solution provides you with enhanced control over your workflows by automating internal controls around expense approvals and cash release and transforming workflows related to billing, cloud expense reports, purchase orders, and more. With enhanced collaboration, your teams can manage the full lifecycle of each project.
Bank Reconciliation & Payment Processing
Xledger's cloud ERP software solution offers advanced tools to manage your bank accounts, payments, deposits, and cash flow. Our automated bank reconciliation software provides insight into your cash position using automated data entry to display current account balances, cash flow overviews in multiple currencies, and cash flow forecasts that include unapproved invoices. You can view and process all of your bank transactions within Xledger's robust automated ERP, eliminating your organization's need for traditional online banking.
Global Consolidation
Xledger's automated data entry capability provides real-time, accurate visibility into your budgets and overall future. Our cloud ERP software solution coupled with automated bank reconciliation software enables you to budget by definable dimensions including account, project, cost center, and supplier or customer while consolidating results into a group picture that includes conversion into group reporting currencies. Unlimited budget revisions, devolved budgeting capability, and other market-leading BI tools are all packed into our robust automated ERP.