Content
Xledger Inc
Increase control and efficiency
Start a process and the system takes care of the rest! The value of automation is obvious: saving time and money, increasing efficiency, and reducing errors. Xledger lets you use predefined queries and reports, as well as configurable reports. Drill down to the lowest level of detail to access underlying data.
You can grow in size and scope without the need for significant personnel required to operate, support and maintain your ERP system and data.
10000+ customers and counting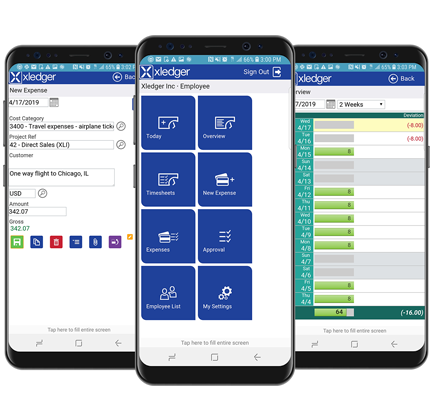 Xledger mobile
Xledger mobile is an interface especially developed for smartphones and tablets. Amongst other things, you can log time, handle expenses and execute billing directly from your phone.
TELL ME MORE