At Xledger, we firmly believe that our Corporate Social Responsibility (CSR) approach underpins the long-term success of our business. Our CSR strategy focuses on three principal areas: our people, our community, and our environment, and we always endeavour to do good via our product, our actions and our ambitions.
---
Our people
An inclusive, diverse workforce with equal opportunities for all
Our community
We strive to contribute positively to our communities
Our environment
A sustainable business that takes social responsibility for environmental and climate change
---
Our values
At Xledger, we apply our company values to every corner of the organisation, and they form the framework for our CSR ambitions.
Win-Win –

We value trust over applause. We build long-lasting relationships through connections in the community because we are stronger together than apart. We overcome every challenge with fierce dedication, listening and collaborating to seek successful and timely solutions for our staff and others.

Passion –

We love our work. Inspired by technology and energised by new ideas, we responsibly push the limits when faced with challenges. Curiosity compels us to dream big, but we never overlook the small details. We create real solutions, rather than illusions.

Do Good –

We believe that as a global company, our social responsibility is to support the things that matter. We reach out to those that need help and look to minimise our environmental impact at every turn.

Amaze –

We deliver WOW through product, process, and people – providing transformative experiences that produce unexpected value. Xledger strives to astound ambitious customers by how we put knowledge, methodology, and delivery into action. We achieve this through hard work, development, and fun.
Our CSR initiatives
Xledger in the local community
We aim to invest in our local community to show our support for the city we love and improve the experiences of the people within it.
Fundraising
In June 2020, we began an ambitious mission to virtually travel 25,406 miles between Xledger's four international offices to raise funds for frontline NHS workers supporting COVID-19 patients.
Women in tech
We believe that merit should base upon what people do, rather than anything else, and we want every single employee to thrive, develop and progress. We play our part to improve the numbers of women working in technology and are proud to say that over 50% of our UK workforce is female, which is significantly higher than the 16% average for women working in the UK tech industry.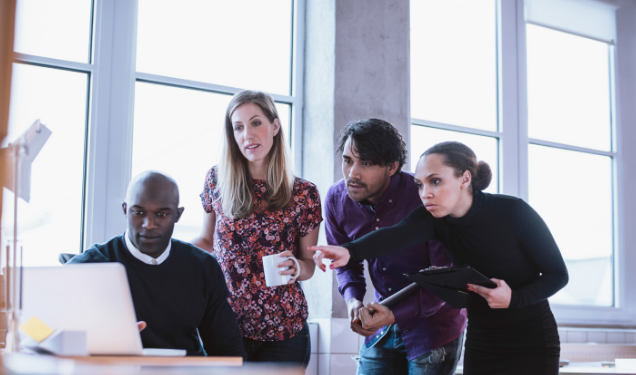 Diversity and inclusion
At Xledger, we strongly believe in a diverse workforce and inclusive culture that values people from all walks of life. We put the emphasis on personality, ability, and ambition, and actively encourage diversity in the workplace.