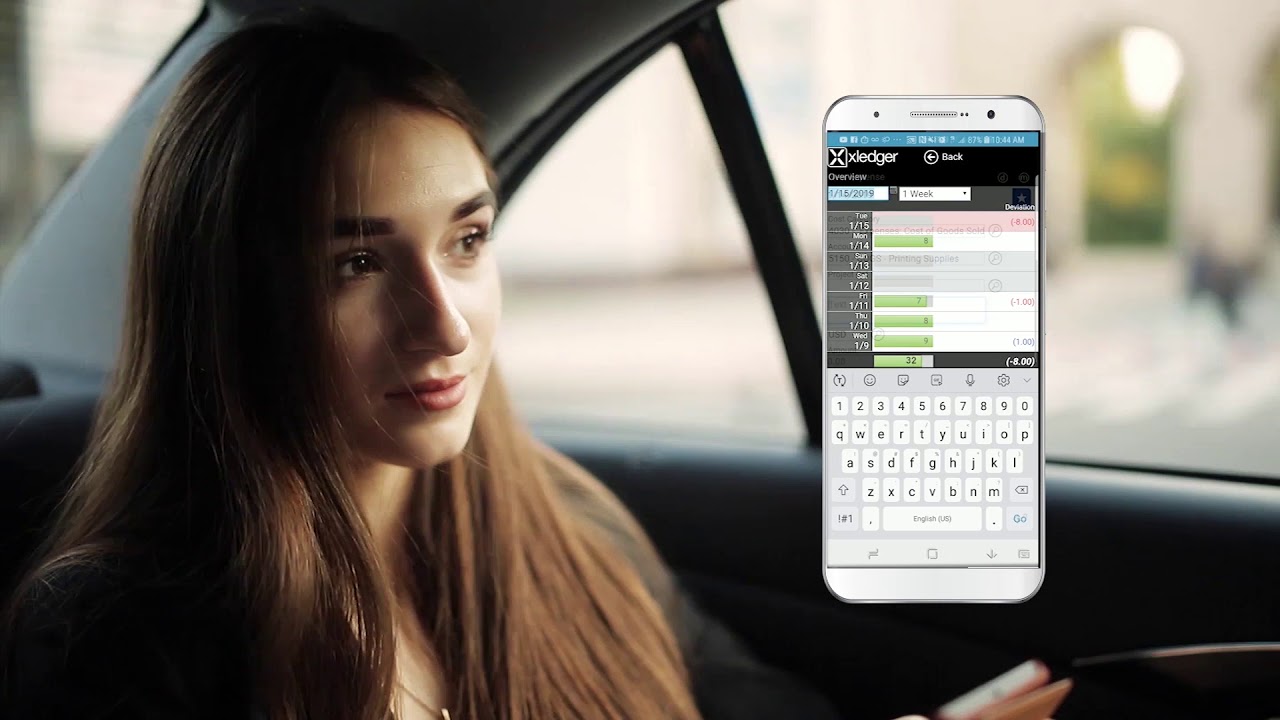 Manage your business on the go with Xledger Mobile
Once upon a time, financial processes depended on your accounting department. Need revenue figures for a high-level foreign meeting? Request spreadsheets from accounting. Want reimbursement for travel expenses? Submit hard-copy receipts and wait for processing and approval.
Those days have passed. Xledger empowers you with anywhere, anytime, any-device access to advanced cloud finance software. You can wield the full range of Xledger's business management tools through the browser of your laptop or tablet. But you can also experience role-based access from the back of a ride-share with Xledger Mobile. Our native apps for iOs and Android will transform the way your team collaborates.
Equip your team for real-time efficiency
Digitize, automate, and secure workflows spanning from timesheets to cash flow. Xledger equips roles across functions and levels of authority with the mobile functionality they need to collaborate from anywhere. Whether working from home or traveling for business, your staff can submit timesheets and expense reports with nothing more than a smartphone. Rather than collecting receipts, an employee can take pictures and submit expense reports with supporting documentation—all from their mobile device. Xledger will automatically capture receipts and fill in key information.
Our mobile app also redefines the approval process. Whereas once managers could only review and approve at the office, you can check off tasks while riding an elevator. Armed with a smartphone, your approvers can view and approve timesheets, travel bills, payments, and expense reports.
Streamline and secure your remote workflows
In all of this, Xledger Mobile empowers confidence. From smartphone to desktop, Xledger maintains the same look, feel, and industry-leading security across devices. Automatic audit trails and secure sign-ons ensure that you always have control over your financial enterprise. Xledger Mobile helps customers slash their average audit times in half. Your organization's financial data lives in the Xledger cloud, not the app or any employee device. So even if a staff member's phone is lost or stolen, your organization will remain secure on our ISO 27001-certified Cloud ERP solution.
Today, Xledger Mobile supports the following functionalities:
Timekeeping
Travel and reimbursable employee expenses
Employee list
Basic user settings
Approve timesheets
Approve travel bills
Approve payments
Upload attachments
Updated bank balance
Submit and approve expense reports
Fill out and submit requisitions/purchase orders

Download the Xledger App on the Apple Store or Google Play!
Free Xledger Demo