Growth and Complexity: from Quickbooks to Xledger
If you or a predecessor started your organization on Quickbooks, then you understand the design behind Intuit's product. Low in price, easy to implement, and universal among small CPA firms, Quickbooks has conquered the accounting software market for small businesses.
After Quickbooks Online and Quickbooks Enterprise
Yet expansion and complexity can outstrip Quickbooks. There are several paths to the same destination. Customers likely already mix their small business accounting software with Excel and a bundle of other single-purpose applications. But there comes a point at which neither QB nor its expansions can enable your growth
Xledger: the next stage past Quickbooks
However, this is not the story of Xledger versus Quickbooks. Intuit Quickbooks provides a necessary product for America's small businesses. But, for many former QB customers like multi-national nonprofit Helping Hands for Relief and Development, the next step up came with Xledger's cloud finance software.
Quickbooks' true limitations
To put it simply, Quickbooks accounting software can't sustain consistent and increasingly complicated growth. At its height, Quickbooks is limited to 25 online (plus three accountants) and 40 on-premises. Intuit Quickbooks cannot deliver an ERP-level finance software; hence, customers use Excel and a variety of single-purpose apps. There are, of course, some organizations that can expand on QBO.
But the question here addresses those who grow more intricate, who create new entities, who need new functionalities or funding. Unable to support multi-entity consolidation or deliver reliable audits, accounting software for small businesses can't support what many CFOs' desperately want: agility.
By contrast, Xledger thrives on growth. We start with midmarket customers and scale to meet their ambitions, forming the relationships that define agility. Organizations that leave QB for Xledger's financial software receive what they need to expand: a cloud-based system that implements once, that expands automation, that enables decision-makers to add and view live details from every subsidiary. Xledger offers full agility with functionality for multi-entity, multiple currencies, and multiple languages.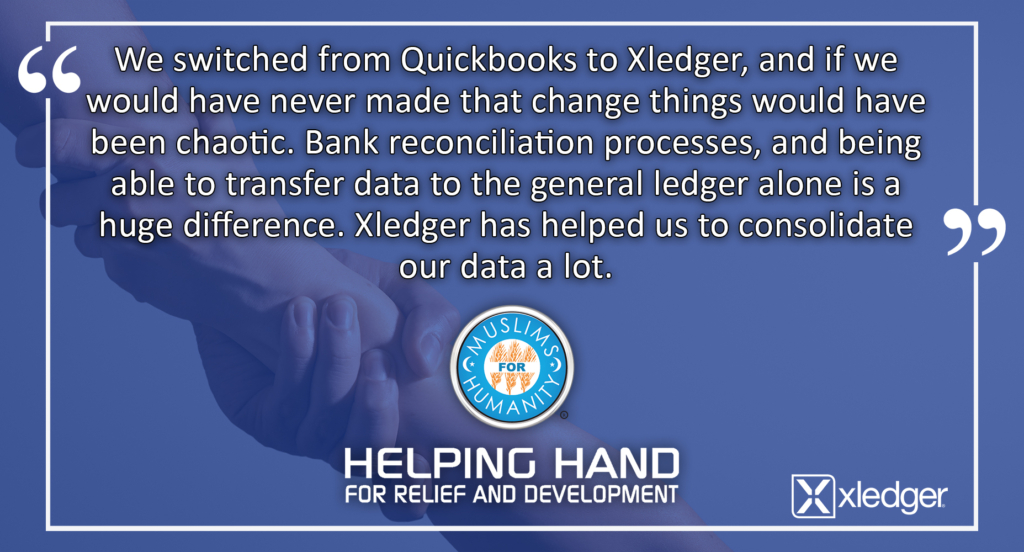 The power of a full financial solution
But complexity deserves its own category. An organization can increase its scale of operations or the intricacy of its pricing without adding staff. For example: suppose that you run a record store and want to offer frequent customers new records on a subscription basis. This goes well, and you want to maintain your on-premises shop while building For You Records into its own SaaS company. Accounting software for small businesses can't streamline, automate, or capably manage subscription revenue, revenue recognition, data entry, multi-entity consolidation, and so on.
Beyond the hypothetical: most organizations gain complexity as their business matures and must evolve for new functionalities. Quickbooks for small businesses might have served these businesses in the past, but executives must look elsewhere for their future; many turn to Xledger for full financial software.
Xledger automates and secures revenue recognition, General Ledger processes, bank reconciliation, procurement, inventory, workflow, billing, data entry, and more. For instance, HHRD reduced their financial work by 80 hours per month when they switched from Quickbooks to Xledger.
The tipping point: Which partnership will enable your future?
Firms' reliance on Quickbooks can have a negative effect on their fortunes. For instance, firms dependent on Quickbooks often struggle to gain funding. Quickbooks has a certain reputation among venture capital, funding committees, and audit firms. Simply put, QB once had an audit-tracking feature that users could edit. Despite rising skepticism and even causing funders to reject candidates with QB, the flaw remains in Quickbooks Online. A decreasingly viable on-premises application is now the only way for a funding candidate to win respect on QB. Of course, Xledger closes this gap with zero influence and a full audit trail.
A question of support
Questions about partnership also arise when customers on small-business accounting systems need support, especially in the middle of growth. Xledger's finance solution can promise its customers a dedicated consulting team that begins when you join and never drops off. The small-business accounting world is riddled with customers resolved to constant disappointment.
Xledger takes you beyond Quickbooks Enterprise and Quickbooks Online
Xledger's consultants have created a more fulfilling experience, one that has given us a 99% customer retention rate. They provide both SaaS and Best Practices as a Service: helping customers use our software and helping them optimize their processes for automation. Xledger is dedicated to a simple belief: that only with commitment and relationship can we empower your ambition.
Fill out the form below for access to our Quickbooks buyer's guide.
Are you using any of the following Quickbooks products?
Quickbooks online
Intuit QuickBooks
Accounting software
Accounting software for small business
Quickbooks for small business
QBO
Quickbooks for nonprofits
Quickbooks enterprise
Quickbooks online advanced
Quickbooks online plus
Business accounting software
Quickbooks payroll
Get in touch with the team at Xledger to see how you can grow a step beyond Quickbooks limitations!