You need understanding of an ever-changing market, customers, opportunities. Whether you lead an accounting department or make the financial decisions for a company, you can entrust Xledger for your reporting and analytics needs.
Xledger cloud finance software: business intelligence beyond BI tools
Xledger empowers you with the financial analytics your organization needs to succeed. Wield Xledger's robust tools: from real-time insight into every cost center, project, or any other dimension that can help you react ahead of time.
Evaluate balance sheets and profit and loss statements. Drill-down to transactions and source document or drill-through for 360° understanding of a dataset. Enjoy hundreds of pre-defined reports or configure your own. Summon information with inquiries that function seamlessly and deliver near-immediate results.
Yet Xledger's financial analytics software goes beyond tools. We provide robust BI functionalities—reporting, dashboard, and inquiry capabilities—that challenge you to reconsider what you thought possible.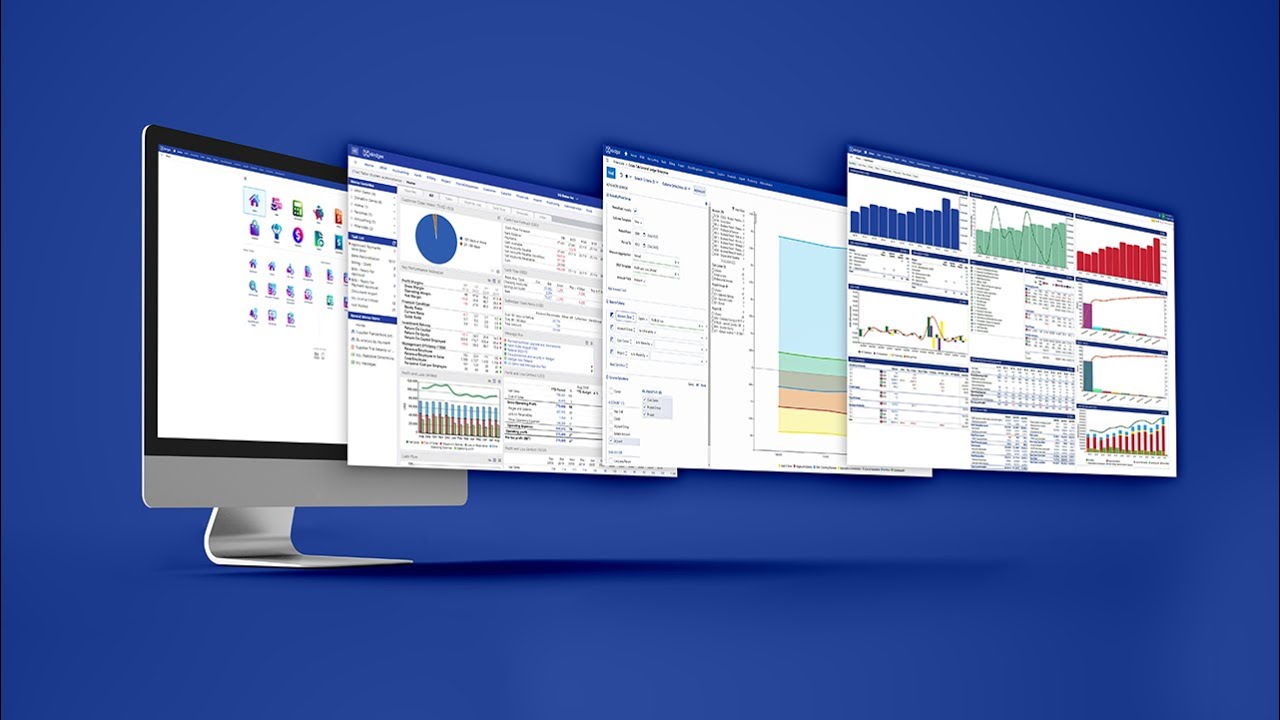 Drill-down and drill-through in Xledger's online finance software
Xledger equips every BI functionality with the ability to drill down and drill through.
Drill-down delivers insight by digging deeper into data.
Suppose that you have a report showing expenses by account. You can click or mouseover on one account to see the details, then drill all the way down to the transaction level—even to attached images of each invoice. Multi-entity decision-makers can drill-down to any corner of their organization
Drill-down helps answer vital questions. How is one department outperforming another? Why did costs rise from one month to the next? Which salespersons drive the most revenue?
Drill-through enables you to gain 360° insight by rotating through multiple views.
Suppose that you have a tabular report of sales by vertical market. You can drill through to see that same data set as a heat map, a pivot chart, and more. Manipulate your data however you see fit—with the click of a button and full drag-and-drop ease
From different angles, in different formats, and through different visualization methods: Xledger drill-through enhances your analysis and decision-making
Configurable Reports
Xledger pairs nearly 300 pre-defined reports with a configurable report writer and consultants to help meet the customer's needs.
Nearly 300 pre-defined standard reports and online inquiry screens
Xledger Report Writer (XRW) allows users to build configurable reports within standardized templates.
Automated creation and delivery of reports: to recipients inside or outside of Xledger
Dashboards
Upon initial login, users encounter a home page dashboard tailored to their role in the company.
Users hold one or more of Xledger's numerous roles, with each role enabling a different set of views and functionalities. A salesperson might need only a sales order screen, while a CFO might need profit and loss statements and much more. Dashboards meet both needs.
Module-centric dashboards contain pre-defined blocks of information: ranging from liquidity forecasts and P&L (corporate, departmental, or project-based) to task lists and configurable KPIs
Within role limitations, users can configure dashboards to aesthetic preferences and specific requirements. They can drill down to any level and drill through to any angle
Inquiries
Inquiries are the most powerful method of pulling information from the system. Xledger's cloud-based software solution offers Flex screens that enable you to request, view, analyze, and even export your data with near immediacy.
Each inquiry contains several standard and advanced filters that allow the user to define the information they want. They can manipulate it in one of several ways:

With the simplicity of drag-and-drop
By activating filters and sorting on the fly
By leveraging drill-through to see the same data in pivot tables, charts, and hierarchical subtotals

Users can export information in a variety of ways:

To Excel for further analysis, presentation, or reporting
As an emailed or in-system report
As a permanent or temporary LiveLink enabling recipients to view the live dataset in Excel, JSON, or HTML formats
Xledger empowers every user with the real-time insight and BI tools they need to perform their role. The Xledger solution pairs multi-entity consolidation and automated data entry, equipping customers to see further in and farther out than ever before.