Cloud-based finance software may have changed the game, but rollouts still fail. Cloud Finance Implementation still place organisations in an extremely vulnerable position.
Today's organisations cannot afford to neglect due diligence. If you need a new enterprise finance system, trusting the vendor's implementation process must be part of your selection criteria.
Cloud Finance Implementation involve three factors: the process, the product, and the partner. A smooth, satisfying implementation brings all three into alignment.
1. The Process should be:
Tested –  Look for a vendor with a clear and proven implementation methodology. Their framework should have an exceptionally high rate of success.
Collaborative – The best processes include the widest buy-in from ground-level users. The provider and customer alike should seek stakeholder involvement and prioritise training at every stage of the process.
Realistic –  Large-scale tech implementations are not linear. Organisations almost always go through a stage of reduced productivity while they adapt to new processes. We call this the 'Valley of Despair'. You can reduce the length and extent of this slump by training, proper configuration, realising system benefits, and strategically managing change.
Standardised yet dynamic –  The right process will combine time-tested structure with broad flexibility. The provider should challenge your existing processes and structures to facilitate growth and enable long-term benefits to be achieved.
Goal-driven – The provider should heed your input and design the process to reach your goals. For example, if you decide to stress automated workflow, your process should involve both system configurations and internal changes (e.g. labour-intensive manual processes will have to go).
Responsible – The provider should assume control over your data, but at no point should you transfer legal ownership. You should be able to specify the extent of backdated records—whether three months or a decade—to include in the data transfer.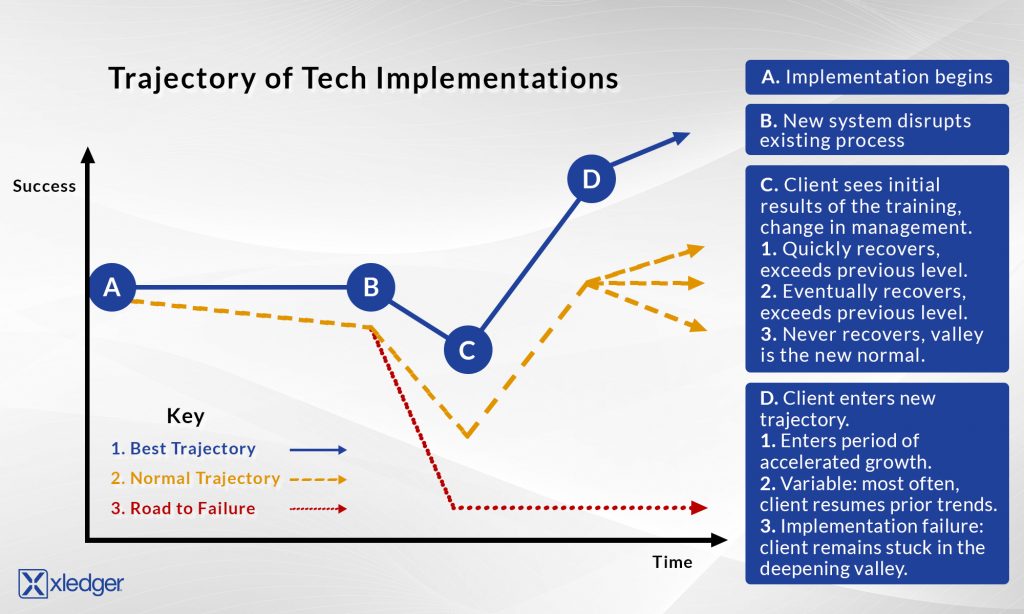 Figure 1: Client Trajectory in Tech Implementation
2. The Product Should:
Configure – The solution should use built-in levers to fold around your organisation. Known as configuration, this approach eliminates the need for costly, code-breaking customisation. Customisation may set fewer limits, but configuration paves the way for complementary updates and security patches.
Unify – Your organisation's next financial solution should come with core functionalities already interwoven. The system should communicate and coordinate without demanding that you pay for up-front integrations. A unified design will also streamline any future integrations.
Leverage multi-tenancy – Not all cloud solutions deliver the same cloud benefits. You will only gain the full advantages of a cloud platform with a provider that maximises the central differentiator of the cloud: multi-tenancy. Look for a provider that delivers robust finance functionality to every customer on a single software instance.
Scale quickly and easily – The product should free you to grow without limits or in-system penalties. This scalability begins at implementation. Once you define a configuration at the highest level, your settings should inherit downward to smaller entities. In the future, leaders at the enterprise level should be able to create new business units with ease.
3. The Partner Should:
Retain customers – Choose a software provider who has proven their ability to retain customers. To gauge long-term commitment, look at lifetime rather than year-over-year customer retention rates.
Value relationships – The provider should commit to forging lasting connections between their team and yours. On average, customers will find providers that facilitate long-term relationships more responsive and adaptable than those that pass contacts from one salesperson to another.
Communicate clearly – An enterprise-wide software implementation will change much more than your processes. Your entire organisation will need to participate in the rollout. With stakes so great, rollouts can only proceed on the basis of absolute honesty. From the first description of their system to the final moment before go-live, the provider should tell the truth about every aspect of their product and business. They should provide channels for and place value on your input.
Train trainers – Training should empower trainees to train others. The provider should leave behind employees so well versed in the system that they can set up new entities.
Find out more about why Xledger could be the solution for your company here>>
Free On-Demand Demo