In November, Xledger will issue its second release of 2021. R2-2021 will expand on the vision cast by R1-2021, answering user feedback and laying the groundwork for 2022.
As part of R2-2021, Xledger delivers three innovations and one expected improvement.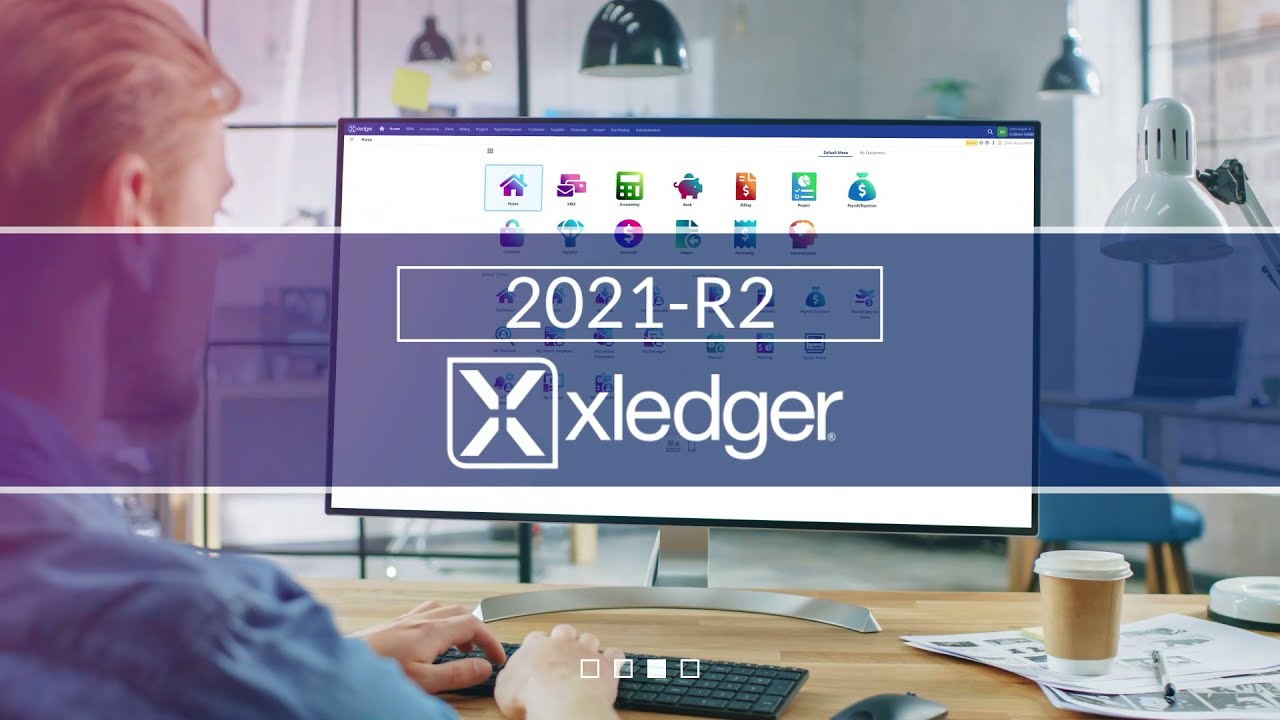 Expense management
After the new expense module in our first release, Xledger listened to its customers and testing teams. As a result, our second release includes a variety of small improvements, none that deserves mention but all targeted toward where users spend their time.
Business Intelligence – Dashboards
Xledger enhances its BI improvements in two ways: dashboards and inquiry, or flex screens.
Dashboard accessibility
A 'block' refers to a graphic representation of data in a user's dashboard. Users already have the option to add their most-used blocks to the default favorites tab for quick access. However, now users can nestle blocks under their own tabs.
Entity sorting
An entity group gives you the ability to categorize multi-entity companies into custom groups. Users can create groups that suit their business without having to restructure the entity hierarchy: for example, grouping by region or product to consolidate their report summary.
Business Intelligence – Inquiry, or added flex screen functionality
What is a flex screen?
By flex screen, we mean an advanced interface for data entry and retrieval. Flex screens underpin all users, enabling them to perform precise searches and choose the exact information they want to see. A growing majority of Xledger's system builds around flex screens.
Among the improvements included were:
New reporting capabilities – OB rollup
Xledger has implemented a new feature in flex that enables users to view the opening balance (OB) of a query without being forced to include prior periods in their search. For example, if the "Period From" is April 2021, you can activate "OB Rollup", and you will see a separate column showing the opening balance for January, February, March, and OB 2021.
Preview of attachments
Users can now add attachments to order confirmations and price quotes. New for R2, Xledger gives users a new possibility: before sending on to a customer or supplier, users can preview all attachments within documents.
Expanded integrations
Although not completed, Xledger has begun to construct the framework for an integration between Xledger and Azure Active Directory. This linkage will enable users to add and remove users, give access to roles, and define user groups in Azure AD.
---
As with much else that Xledger does, R2-2021 exemplifies Xledger's commitment. Rather than teasing new elements, R2 provides refinements where users live—in the details. We at Xledger care far more about perfecting recent innovations and advancing the user experience than about creating headlines with underdeveloped functionality.

Xledger delivers the world's most automated finance solution to 10,000+ clients in 60+ countries. Trusted by globally trusted audit firms PwC and BDO, Xledger has maintained our customer focus since being formed in 2000.
Free On-Demand Demo