Digital Transformation Forum
05/25/2021 @ 11:00 am

-

12:00 pm

Free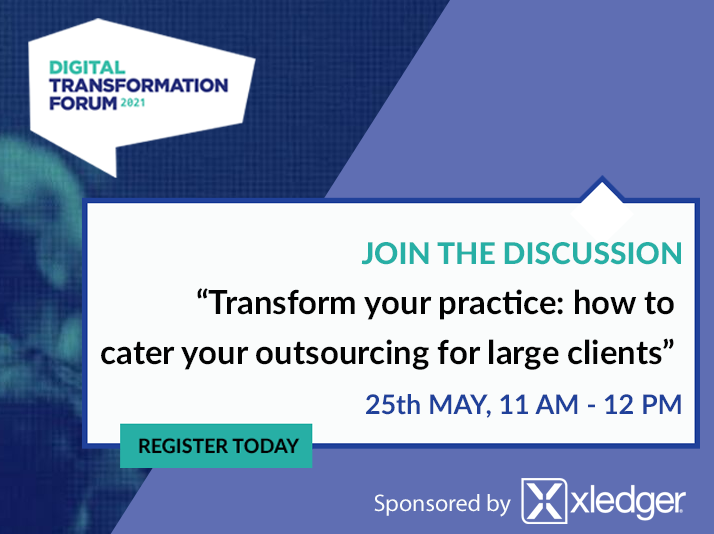 Transform your practice: how to cater your outsourcing for large clients
In the finance world, there are few things as terrifying as switching accounting software. Even the most technologically accomplished accountancy practices will shudder at the thought.
For accountancy firms still using tools or systems designed to service start-ups and the self-employed, it's a question of upgrade or stagnate.
Join our talk and listen to our experts discuss:
How to choose the right technology stack
Keeping your clients as they grow, X-XL
Why you should provide advisory services to your clients.
Our experts:
Rob Howard, CEO, Accurise Ltd
Roger Eddowes, Director, Essendon Accounts & Tax Ltd
Alex Kipp, Head of Cloud Services, Galloways Accounting
Rosalie Tengey, Partner and Channel Manager, Xledger
Follow the event link to register.